Rural Supplies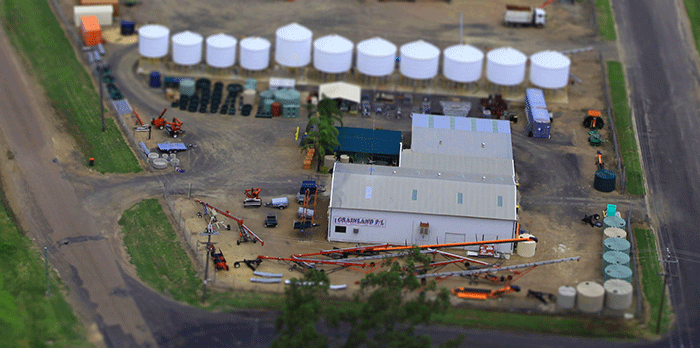 Grain Testing & Sampling Equipment

Grainland keep a large range of Moisture and Protein Testers including the Next Instruments Crop Scan 1000B and 1000G models. We also stock Sampling Spears, Grain Sieves, Insect Screens, Scales, Auto Shakers and Vacuum Sampling Equipment. Call us on 02 67521511 or alternatively you can email an enquiry to
admin@grainland.com.au
CropScan 1000B is a Near Infrared Transmission Analyser designed to measure protein and moisture in whole grains. The 1000B uses a flow through sampling system that is quick, accurate and very simple to use. An optional test weight module is also available to provide hectoliter weight measurement.

The Cropscan Loren 1000G is a Portable On Farm Analyser that provides a reliable means of measuring protein, moisture and oil in wheat, barley and canola. It can be powered from a 12 volt vehicle cigarette lighter socket or 240 volt mains power.

The Wile 65 is simple and fast moisture meter with an easy to read display that guides you while doing the measurements. The display shows the grain type and helps you make the possible settings before measurement. A quick reference guide is located on the side of the meter to remind you of the basic steps in measuring grain.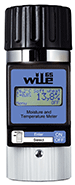 Dickey-John Mini GAC Moisture Tester -  Easy to use, fast and accurate. Internal scale for test weight and USB port for calibration loading.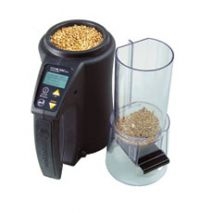 Sieve Sizes
Wheat - 2.0mm Slotted
Barley - 2.2mm & 2.5 Slotted
Canola - 1.0mm Round & 3.00mm
Chick Pea - 4mm Slotted
Lupin - 4mm Round
Soya Bean – 3.18 Round
Sunflower – 2.0mm Round
Maize – 4.75 Round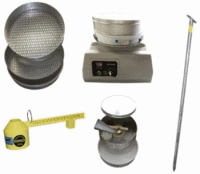 Farm King Grader Blades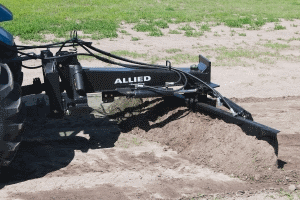 Farm King rear blades have been precisely built with particular attention to the pivot point. The tight tolerances minimize metal-on-metal wear and allows for accurate adjustments and longer blade life.
Featuring a reversible and replaceable cutting edge and dual gauge wheel kit for precision grading. Farm King Rear Blades are quick hitch compatible and the parking stand is standard equipment. Both the 100 and 150hp models come with 3 hydraulic cylinders for offset, angle and tilt.
Daken Tractor Implements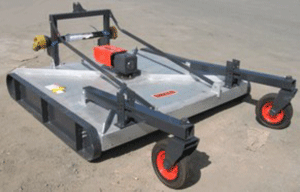 Grainland stock a range of Daken 3 point linkage tractor implements. The Daken range includes slashers, post hole diggers, fertliser spreaders, hay making equipment and combination buckets.
For more information on Daken Tractor Implements please do not hesitate to call us on 02 67521511 or alternatively you can Email - admin@grainland.com.au

Fencing


Grainland keep a full range of Wire and Fencing products. We stock Gallagher and Daken Mains, Battery and Solar powered energisers. Whether it be a small battery powered unit for strip grazing or a much larger mains powered energiser for long distances to power a 160 km multi wire fence we have got what you need.
We also keep the full range of Austral Wire products including Iowa and High Tensile Barbed Wire, Wire Netting, Hinged Joint, Ringlock and Plain Wire. For more information please do not hesitate to call us on 02 67521511.

Trailers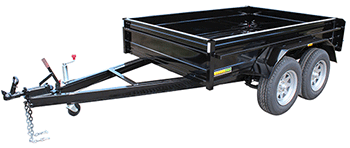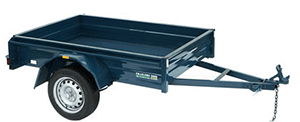 Grainland stock a large range of Trailers 2000 box, tandem and off-road trailers. Options include; High Sides, Ladder Racks and Headboards, Tradesmans Tops, Pantec Tops, Cages, Slide-away Ramps and 16" wheels.
Trailers 2000 trailers are built from Galvanneal ensuring a strong and corrosion-resistant finish. Galvanneal steel sheeting is comprised of pure zinc, with between 0.20% and 0.30% aluminum and 10% iron. Your trailer will last longer, look better, cost less to maintain and if you ever decide to sell you are assured of a much higher resale value.
For more information please do not hesitate to call us on 02 67521511 or Email - admin@grainland.com.au