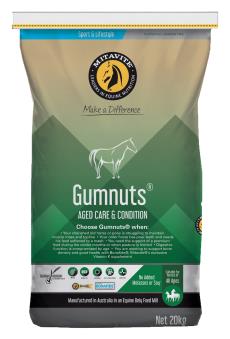 Mitavite Gumnuts 20kg
HORSE FEED:
---
Delivery Available
Your #1 Choice for Rural Supplies

Highly nutritious, palatable and safe to feed, Gumnuts provides a unique balance of vitamins and minerals specifically formulated to address the challenges of old age. Omega 3 oils, antioxidants and essential amino acids are provided in a highly digestible form. Gumnuts reduces to a soft mash when water is added.