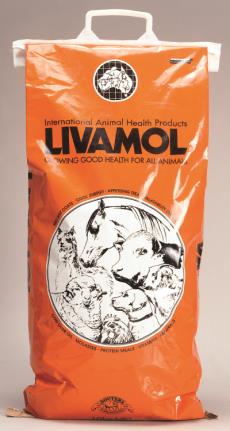 Livamol 10kg
HORSE SUPPLEMENTS:
---
International Animal Health, Livamol 10kgs
---
Delivery Available
Your #1 Choice for Rural Supplies

Livamol is a palatable blend of proteins. energy and polyunsaturated oils formulated to improve coat condition and general appearance of all stock, including stud and show animals. Selected omega-3 fatty acids and high oil protein meals improve coat and skin appearance.Coat colour may be affected by dietary levels of minerals such as zinc, copper and iron. Livamol has been formulated to supplement daily intakes of protein, fatty acids,vitamins and minerals including calcuim and phosphorus.