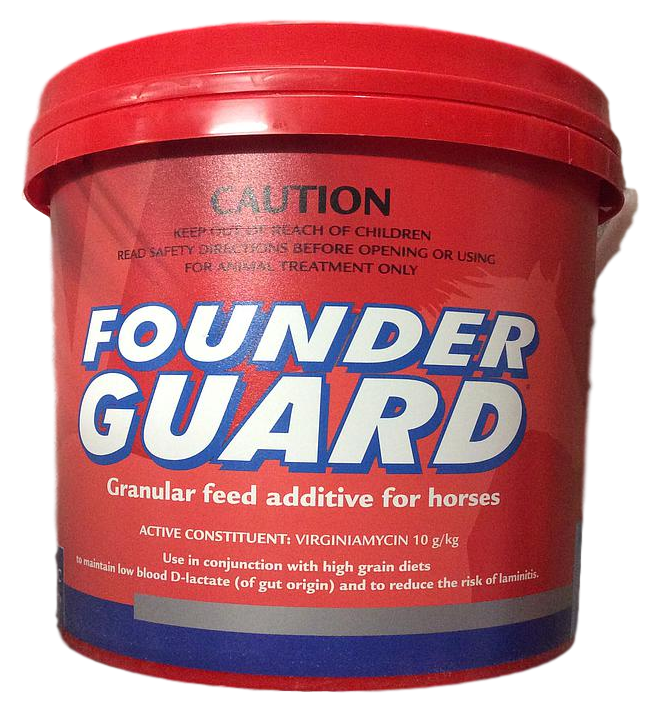 Founder Guard 1kg
VETERINARY SUPPLIES:
---
Delivery Available
Your #1 Choice for Rural Supplies

FOUNDERGUARD is a clinically proven preventative supplement for feed induced laminitis and founder. It has been formulated to ensure delivery of the active drug to the hind gut and proven to control the build up of lactic acid in the hind gut. A small daily dose of the palatable granules allows high grain diets to be fed safely.