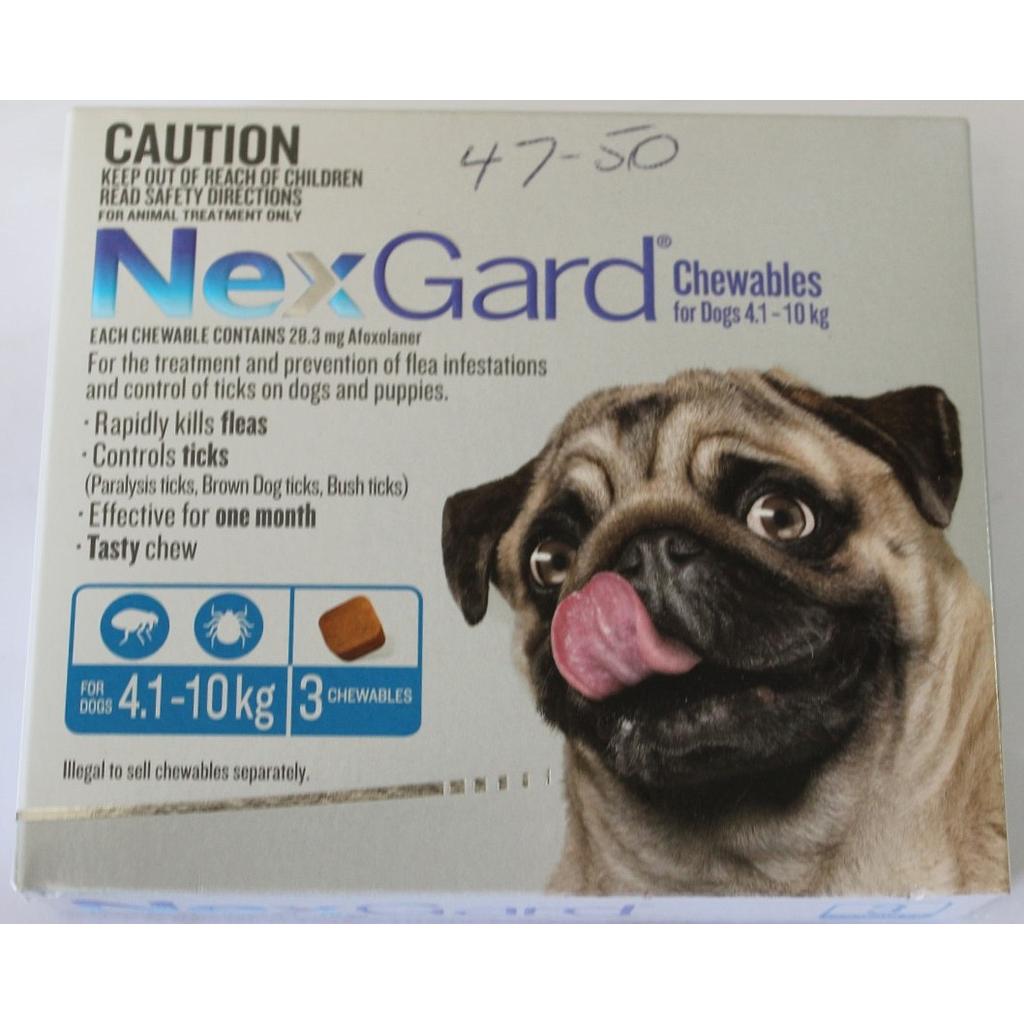 Nexgard 4-10kg 3pk
VETERINARY SUPPLIES:
---
---
Delivery Available
Your #1 Choice for Rural Supplies

NexGard is the first oral product that kills fleas, deadly Paralysis ticks, Brown Dog ticks, and Bush ticks on dogs for a full month. Just one chew, once a month for year-round protection from fleas and ticks. NexGard is the first flea and tick treatment that comes as a tasty, beef-flavoured chew. The oral format also means no restrictions on swimming or bathing after treatment.