Swingaway Augers
Grainland began importing Farm King augers from Canada in 1994, a few years later we began to import Wheatheart augers as well. Both the Farm King and Wheatheart range of swingaway augers have proven to be extremely reliable, durable and well suited to Australian conditions. All our augers are assembled on site here in Moree.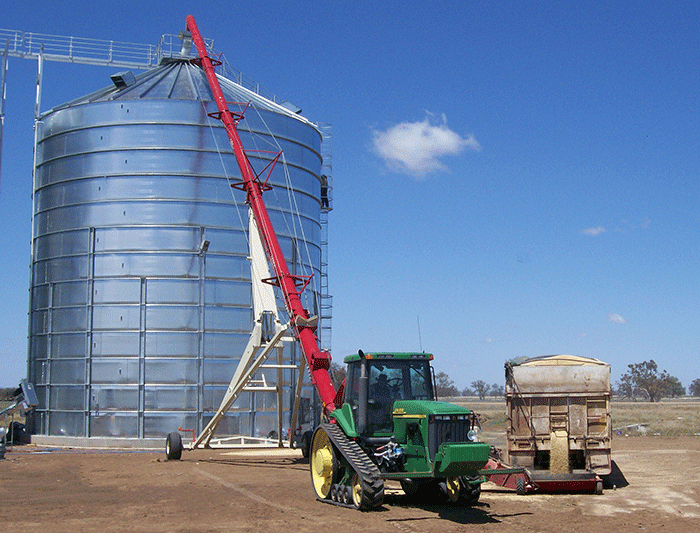 ---

SA Series Swingaway

 Equipped with heavy-duty constant velocity (CV) PTO shaft to eliminate vibrations for smoother running and less stress on the drive train. The Wheatheart SA Series also feature a flared lower tube for improved feeding with a replaceable 14" flight section.
A Spring-loaded safety discharge door on intake hopper guards against main auger overloading. The SA Series haveWear Edge flighting at critical grain transfer points.